Accessibility
Track
Tickets
Buy your tickets in advance at an advantageous price of only € 6!
Buy your tickets from May 1, 2023 (12h CET) to July 3 (12h CET) at the advantageous price of only € 6! After this promotion is over, you can unfortunately no longer order tickets. But do not worry, on Saturday, July 8, 2023, you can still buy your tickets locally (€ 10). Our livestream is and will remain completely free of charge!
Children under 12 years of age may visit the Moore Guldensporenmeeting for free (without ticket) when accompanied by an adult.
More info later about where to buy tickets.
Buy your tickets
General info
The Moore Guldensporenmeeting will take place at the Wembley Sports Center in Kortrijk. The entrance to the sports center is located at the main parking (Moorseelsestraat 144 in Kortrijk).
Our cafeteria has a wide selection of various beverages. These can be paid in cash, with Payconiq or by bank card. A beverage fountain is provided for the athletes, it can be found in the sports hall.
You can already study the ground plan of the competition site below. Click here to download the first image, here you can click to download the 2nd image.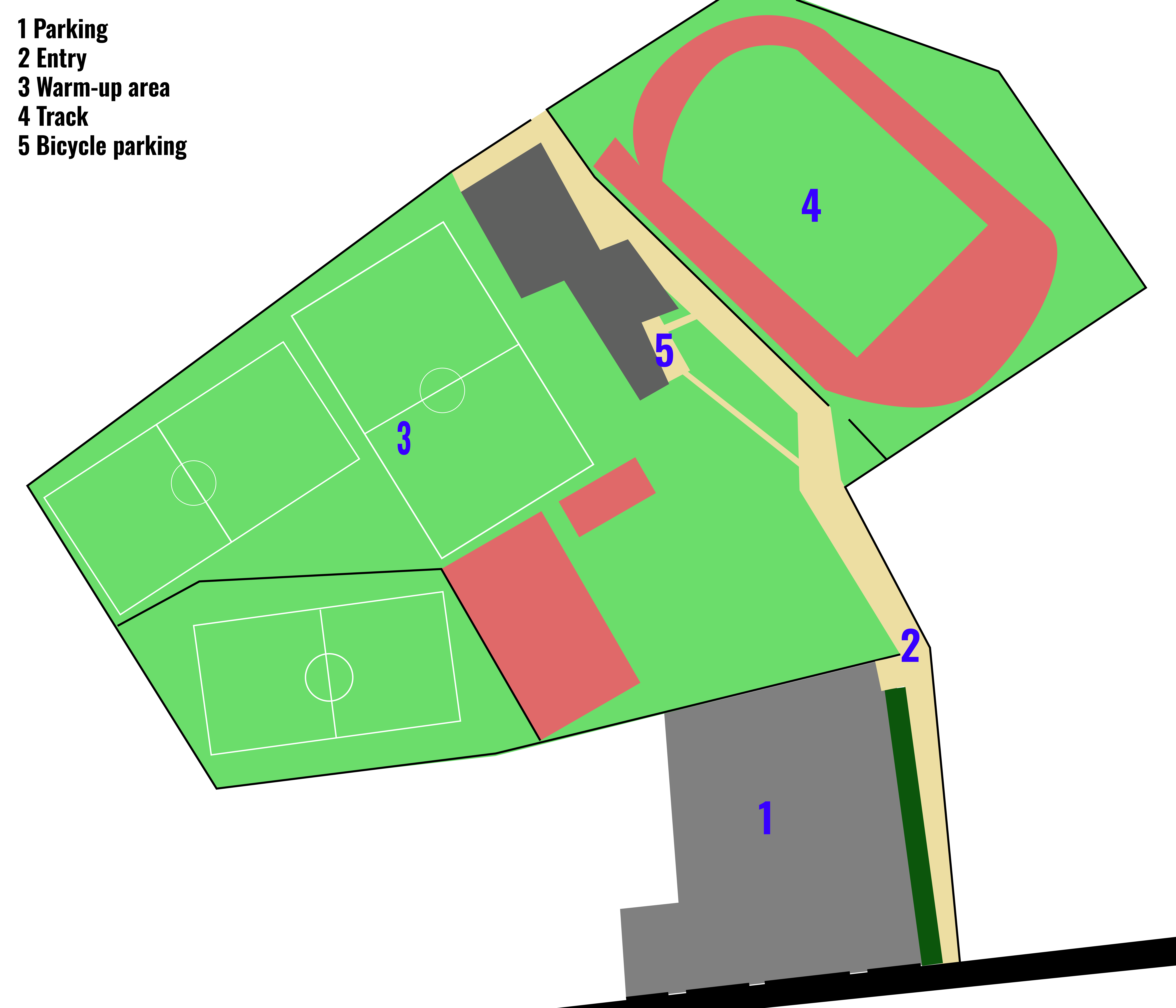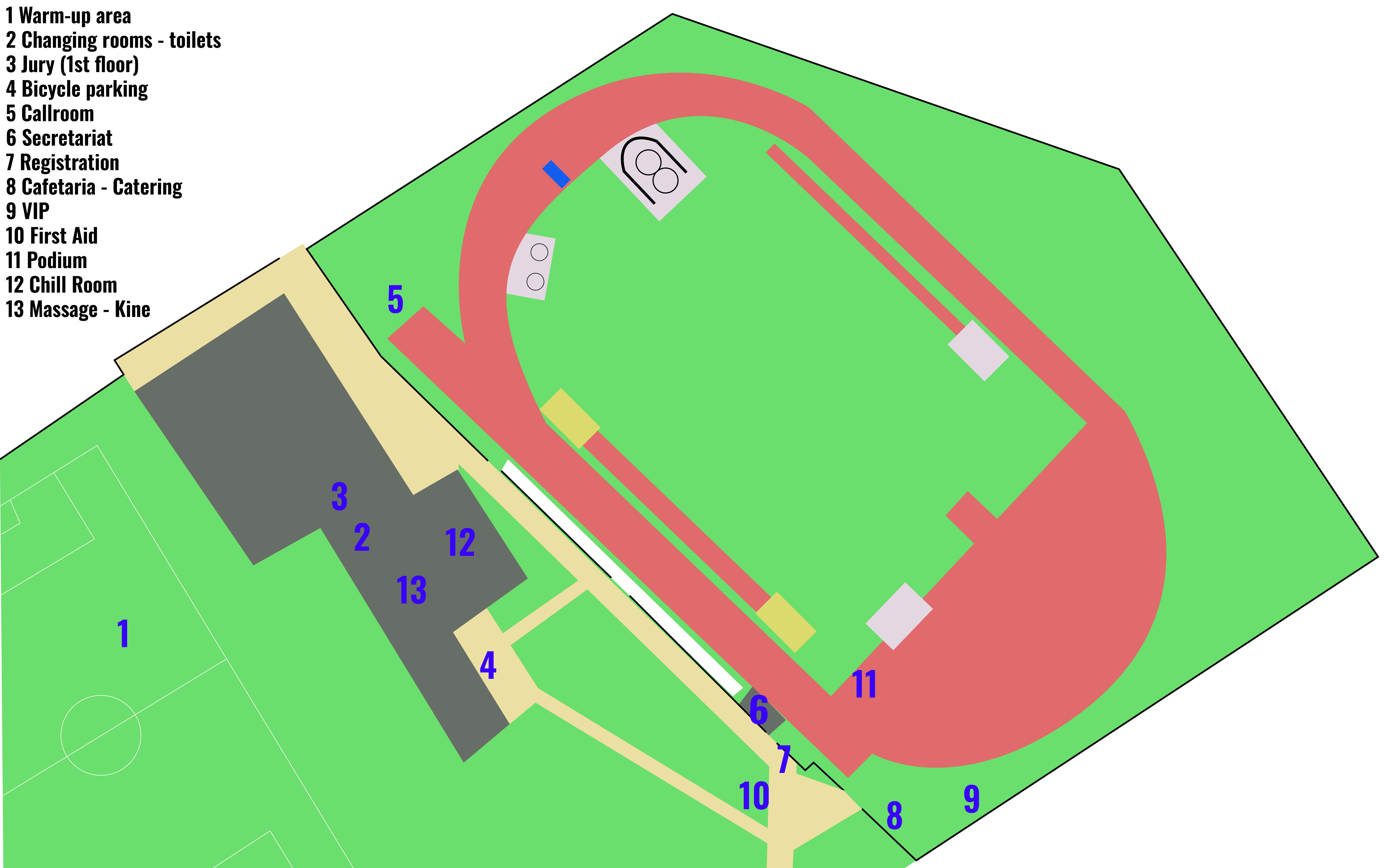 Mobility
Car
Navigate to: Moorseelsestraat 144, 8500 Kortrijk. There is ample parking just a few meters from the track.
Bicycle
At the sports hall there are bike racks where there is ample space for about 100 bikes.
Public transport
Are you coming by public transport?
Get off at Kortrijk station
Take bus 4 (Kortrijk Station - Bissegem - Heule) Bus terminal 1 platform 11
Get off at the "Heule Overweg" stop.
Walk about 500m (5 minutes)
You arrive at the athletics track
Hotel
Spectators
All info on Kortrijk hotels can be found on the City of Kortrijk website.
Website Kortrijk